Bath Tub & Shower Installation and Bath Repairs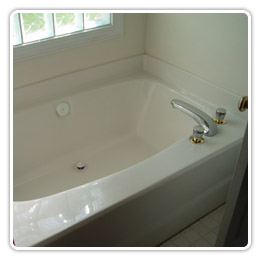 AHA Mechanical Contractors offers complete bath tub and shower installation, replacement and repair. We install Jacuzzi spa tubs for a luxurious bathing experience.
We also do handicap shower installations so family members can safely live in and enjoy their home after an accident, in advanced years or due to other unfortunate circumstances. Contact us to learn more about our ADA bathroom conversions.
Remember … We charge by the job so you know what it costs before we start!
Have a clogged bathtub or shower drain? Contact us to learn about our tub and shower drain repair service!
Bathtub & Shower Installation
If you need a new bath tub or shower installed in an existing bathroom or new bathroom addition, call on AHA Mechanical Contractors experienced plumbing team for prompt and professional installation.
Bathtub Repairs & Shower Repairs
The drip, drip, drip of a leaking tub faucet or leaking shower fixture is a constant reminder to fix it. Call AHA Mechanical Contractors Contractors – you'll love the savings on your water bill!
For bathtub repairs, shower repairs, dripping shower fixtures and bathtub faucet repair, let an expert plumber from AHA Mechanical Contractors Contractors fix the problem. Whether it is a dripping shower valve or dripping bathtub faucet, we can fix it. We provide full service bathroom repairs and no job is too big or too small.
Bathtub & Shower Replacement
Thinking of replacing a damaged or outdated bath tub or shower? Call AHA Mechanical Contractors first to learn more about our affordable replacement options.
Low Water Pressure
Low water pressure? Our experienced plumbers can identify and solve your low water pressure problem.
Jacuzzi Tubs
Soothe those aching muscles and let your troubles float away while you relax in a Jacuzzi® whirlpool bath. AHA Mechanical Contractors specializes in installation and repair of Jacuzzi® tubs and Kohler Whirlpool baths.