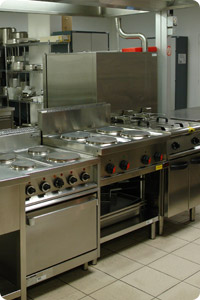 Commercial Restaurant Equipment Maintenance and Repair
Restaurant equipment is an expensive investment! Make sure yours is protected. Our certified technicians can take care of all of your repairs. Whether your job is big or small, the professionals at AHA can handle it all! Contact Us today to schedule an appointment.
Whether you're looking for someone to provide quick repairs during an emergency or hoping to find a team of qualified technicians to service and maintain your equipment, we can help!
Complete Restaurant Appliance Repair
Your commercial appliances are the lifeline of your business. And we understand how important it is that any repair or service your kitchen appliances need is performed in a timely and professional manner. Our expert technicians are ready to service your complete kitchen or individual components with:
New equipment installation
Full-service maintenance programs
Scheduled and emergency equipment repair
Warranty service and equipment tune-ups
Parts research and replacement
Equipment We Know
We take pride in your equipment so that you can better serve your customers. With certified technicians equipped with the tools to properly diagnose any problem, we can provide unmatched service, parts and proactive maintenance for all of your commercial kitchen needs. We can service:
Commercial Refrigeration
Commercial Food Preparation
Commercial Ventilation
Commercial Cooking
Comercial Dishwashing
HVAC Equipment