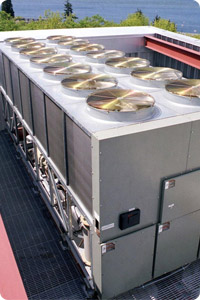 Commercial HVAC Service, Installation & Repair
Commercial HVAC Installation
AHA Mechanical Contractors specializes in air conditioning installation. Whether you are a home or business, AHA Mechanical Contractors Contractors air conditioning service technicians ensure your new air conditioner is up and running without a problem. We also install air conditioning duct work.
Commercial HVAC Repair
Is your air conditioner acting up? Let us do your air conditioning troubleshooting. Rely on a AHA Mechanical Contractors air conditioning equipment technician for expert air conditioning repair for your home or business. Our experienced team will get the job done quickly and affordably.
Commercial HVAC Service
Regular servicing of your air conditioning system will result in energy savings, better performance and extends its life.
AHA Mechanical Contractors installs, repairs and services a wide range of air conditioning products:
Air Conditioning
Package Units
Split Systems
Zone Systems

Maintenance Service Agreements
Make sure your air conditioning system is at peak performance with a maintenance service agreement with AHA Mechanical Contractors Contracors. We'll do the preventative maintenance and provide fast response for any of your service needs.
A building's heating and air system is perhaps the most utilized comfort feature, and keeping people comfortable is important for a stable work and living environment. Preventive maintenance, such as replacing Freon and filters, is key to making your system run efficiently. Do you know how old your system is? It could be time to upgrade the building's system to a more energy-efficient one, saving your company money on energy bills.
Industry information: R-22 air-conditioning units are no longer being produced, however, they may be purchased until the systems are no longer available. The cost of Freon will continue to rise, and now could be the opportune time to make the good investment of upgrading to the R 410-A system. Need more information? Give us a call, and we'll give you everything you need to know about new air conditioning systems.
When repairs are necessary, AHA Mechanical Contractors is prepared to get the job done quickly so that your property runs efficiently and extensive HVAC downtime just doesn't happen. We'll provide an honest evaluation and make recommendations on improvements that can be made to the system. We are dedicated to providing you with peace of mind so that when you have a problem, all you have to do is call. We'll handle the rest.